History of the company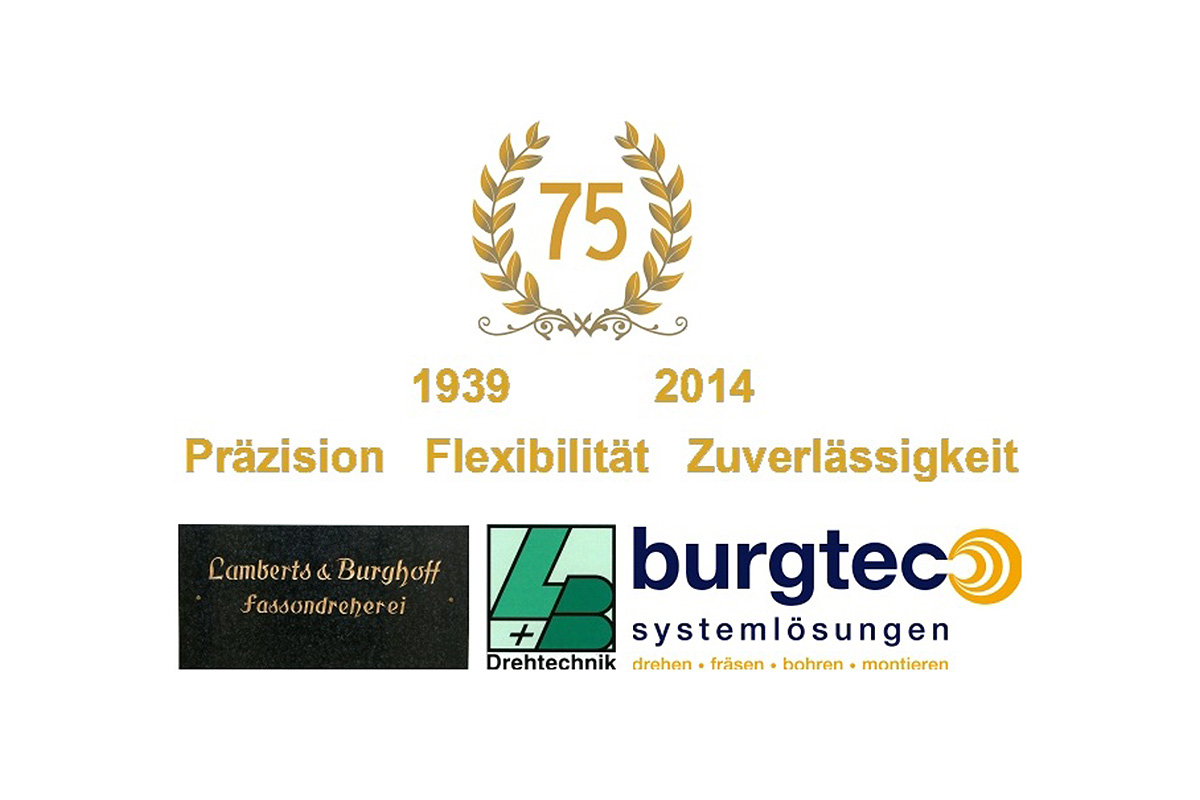 2014

Since 2012
Burgtec begins producing precision turned and milled parts made of plastics

Since 2006
Burgtec begins producing precision turned and milled parts made of stainless steel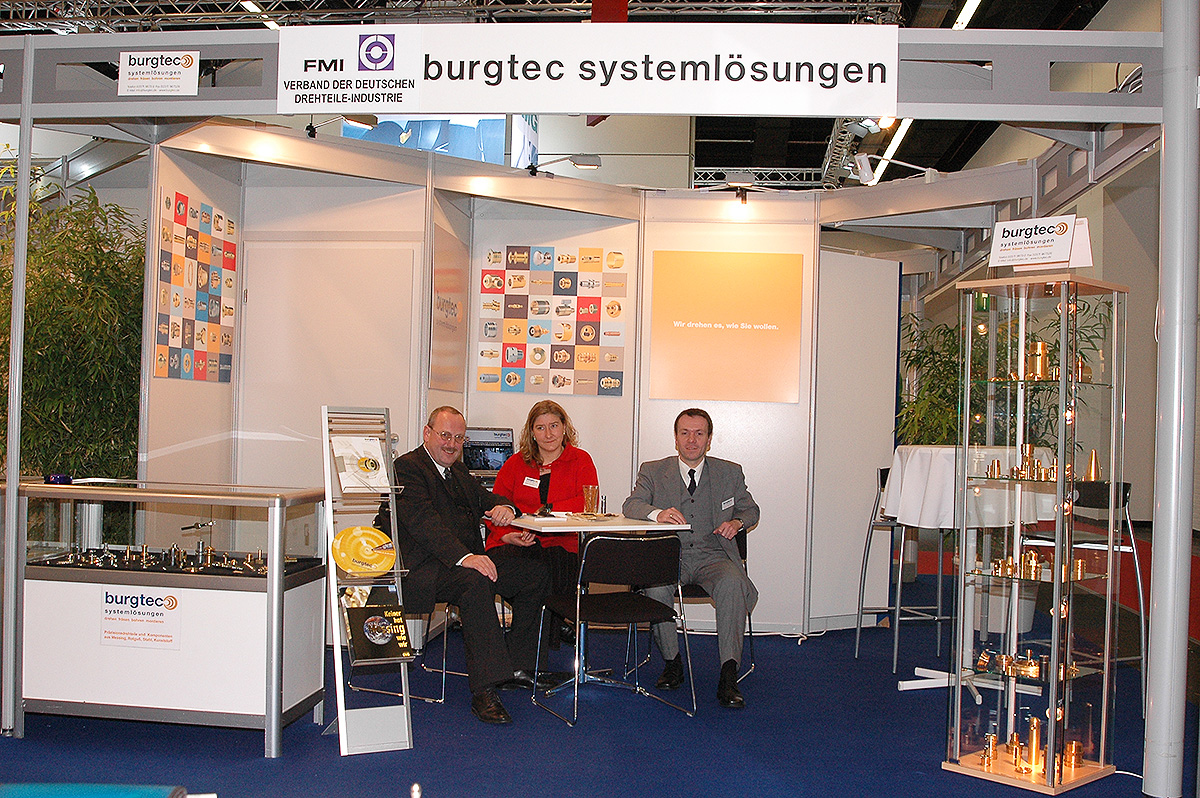 Since 2003
Significant investments in new machines/plants to broaden the product range (turned parts, milled parts and assemblies for sanitary fittings, industrial fixtures, control/regulating systems, electrical industry, automotive suppliers, mechanical engineering, medical technology,...)
Manufacture of increasingly complex precision parts for customers in Europe, North America, Asia
Exhibitor at trade fairs (turntec Frankfurt, Leipzig suppliers' trade fair, Hanover trade fair, regional trade fairs)
Burgtec begins producing precision parts made of other non-ferrous metals such as copper, bronze, red brass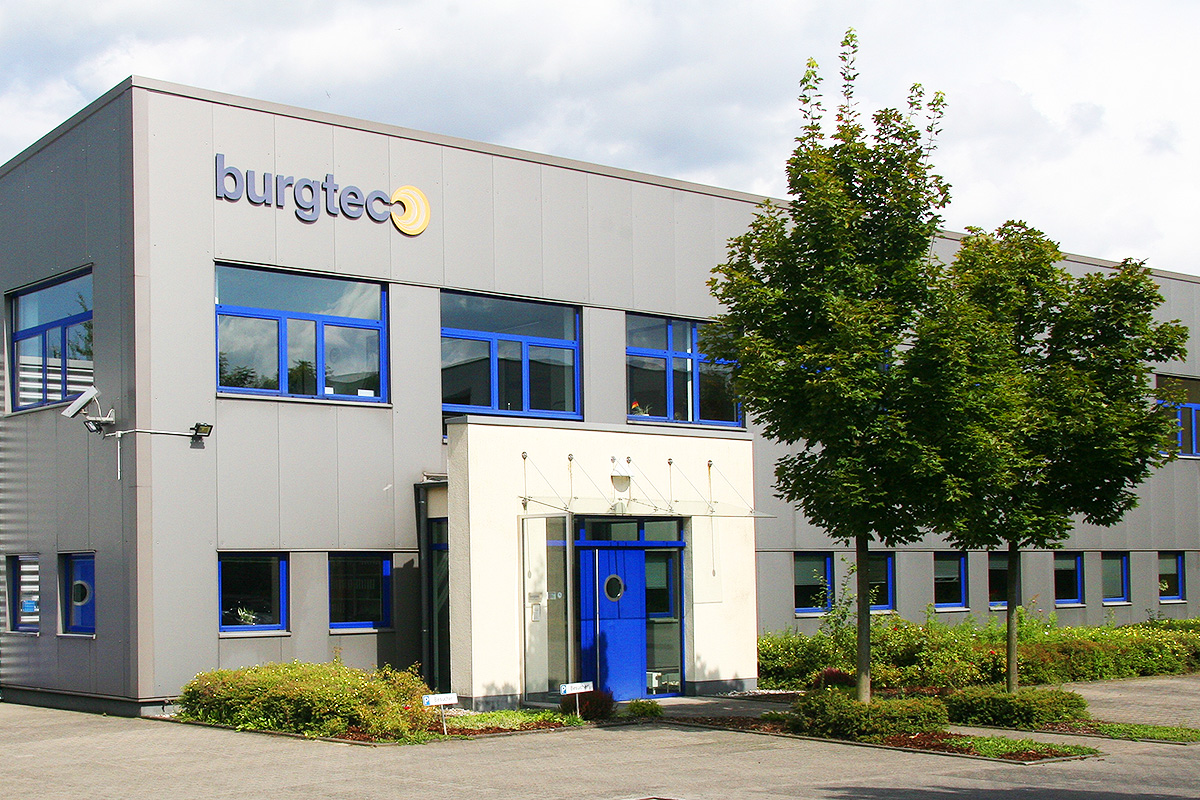 September 2002
Relocation of the entire production and administration divisions (covering 6,000 m²); company is renamed into Burgtec Systemlösungen GmbH & Co. KG
New website at www.burgtec.de with a new logo and company colour scheme

September 2001
Start of construction of the new production plant at the Kalthof-Zollhaus industrial park

07.01.2001
Death of managing partner Ulrich Burghoff

Mai 2000
Purchase of a plot of land covering 17,306 square meters at the Kalthof-Zollhaus industrial park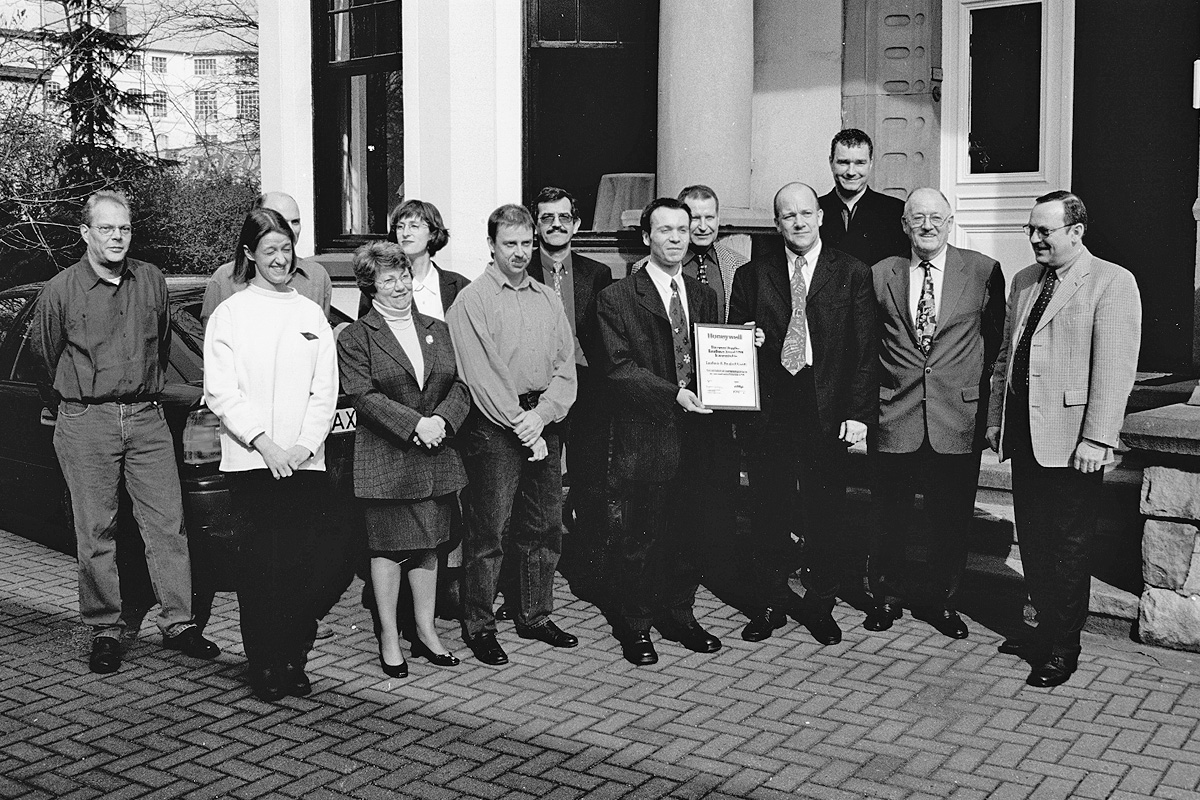 31.03.1999
Honoured as European "Supplier of the Year 1998" by the Honeywell Group

Januar 1998
The company's quality management system is certified by TÜV Cert in accordance with DIN EN ISO 9002 for the first time

From July 1997
Installation of a computer network and a production planning and control software solution
60th birthday of Ulrich B., company management and majority shares are taken over by Volker B.

1996
Volker Burghoff (grandson of founder Walter Burghoff) joins the company

13.01.1995
Death of founder Walter Burghoff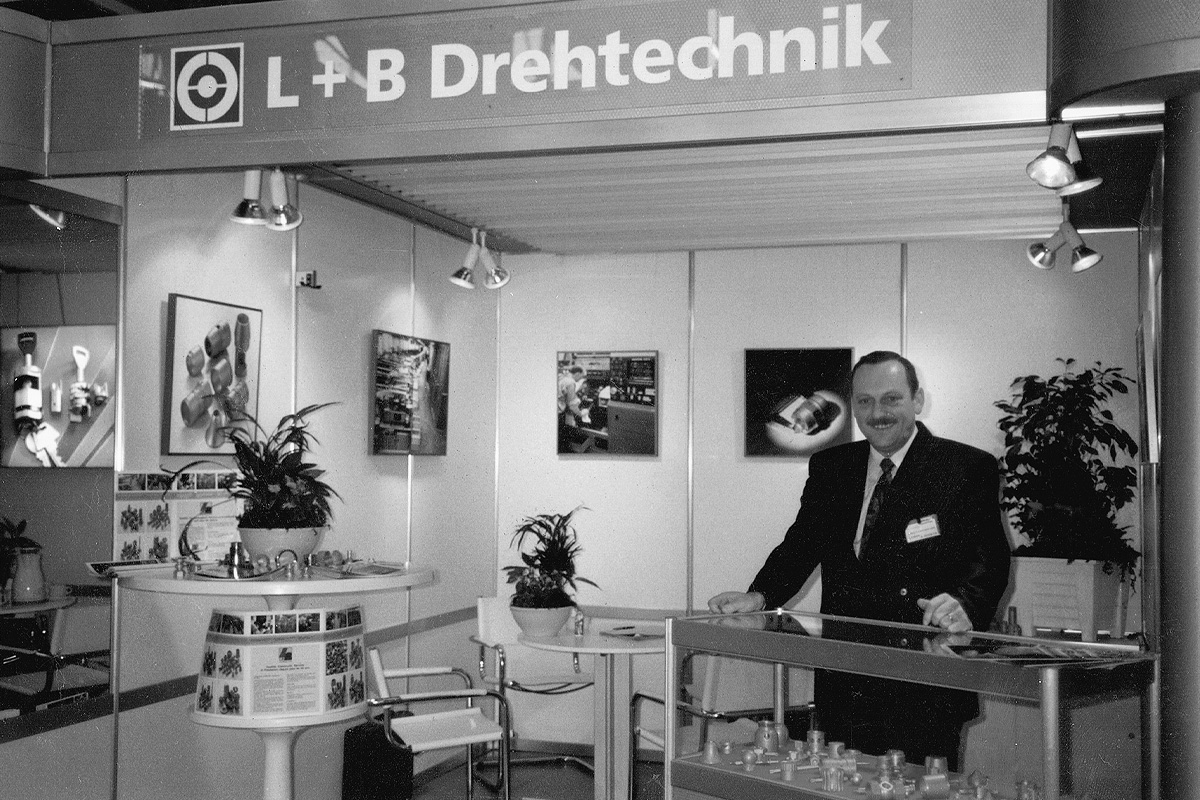 1991
First appearance as exhibitor at a foreign trade fair (Midest, Paris)

From 1990
Introduction of CNC turning systems (Mazak, index)
Founder W. Burghoff retires from active involvement in the company at almost 80 years of age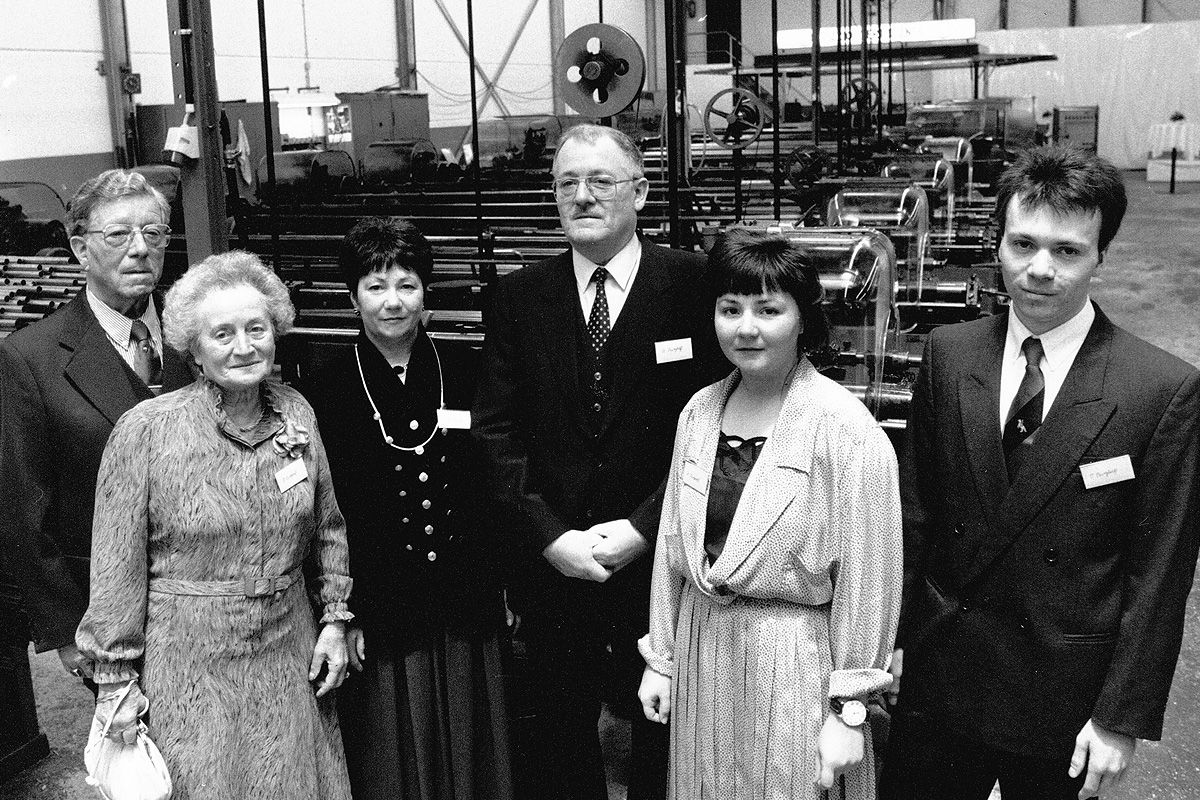 October 1989
50th company anniversary and inauguration of the new production hall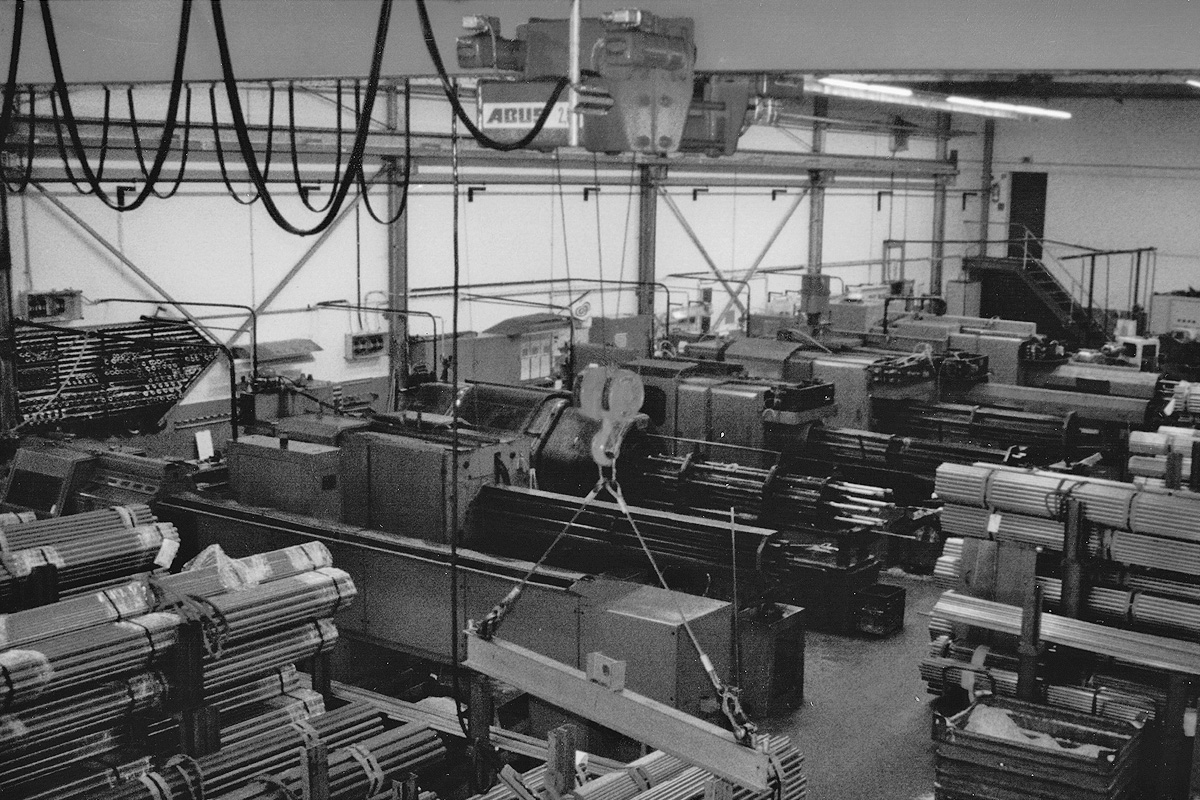 1988
Construction of a new production hall on this site and a connecting hall to the old premises

1986
Acquisition of the adjacent plot at Karnacksweg 28

1976
Installation of an automatic centrifugal casting and chip conveyor system with silos
Company concentrates on exclusively processing copper alloys (mainly MS-58)
Followed by extensive changes in the machine park

1971
Purchase of the first multi-spindle machine for large-scale production series (Schütte SF 42)
Corporate form is changed from OHG to GmbH u. co. KG

1969
Company is expanded up to Grafenstrasse with an extension to the production hall

End of 1965
Founder Heinrich Lambert leaves the company

1963
Ulrich Burghoff (son of founder W. Burghoff) joins the company
Company concentrates on turned parts; production of bent wire parts is halted for reasons of space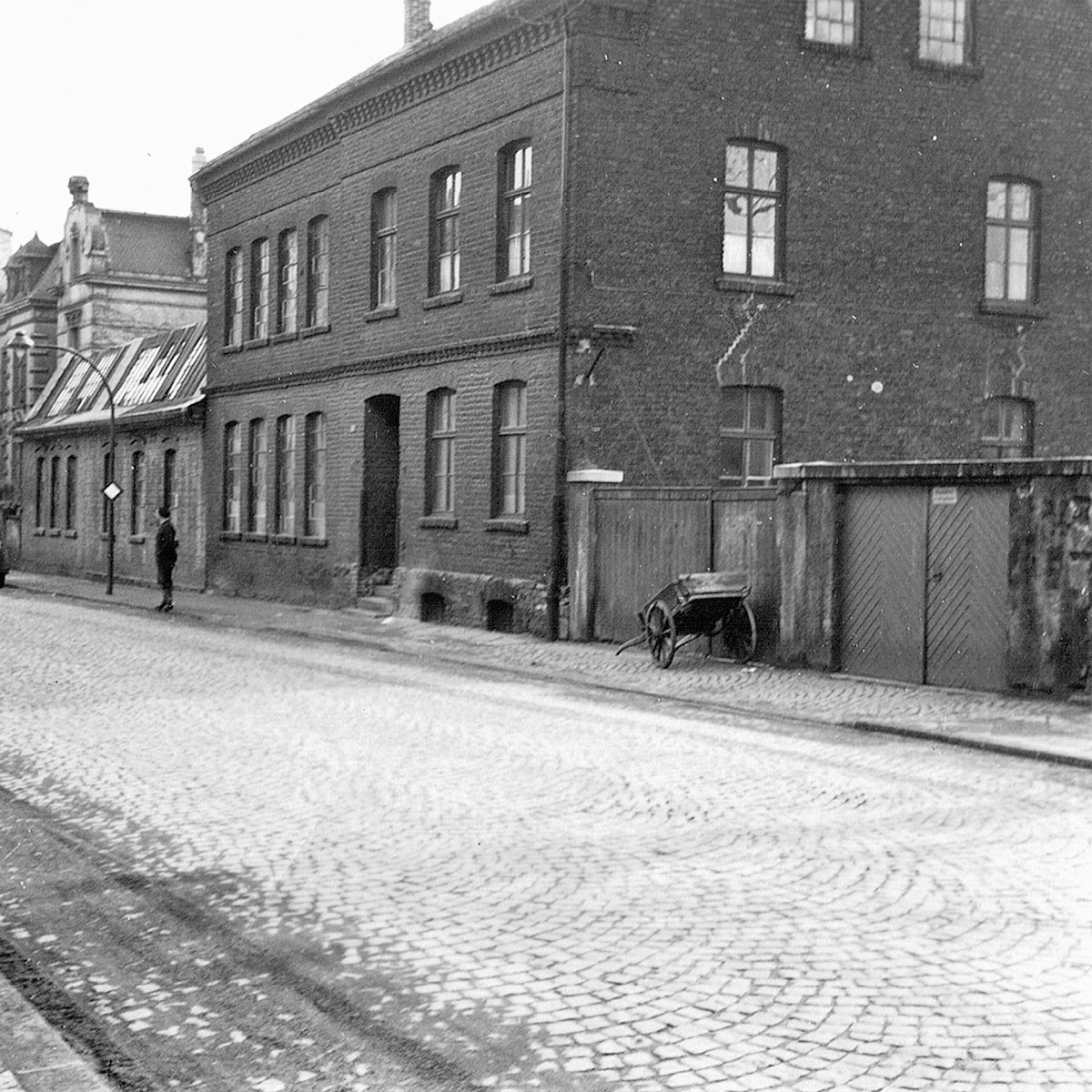 Beginning of 1956
Acquisition of the site of the former company Möhling und Blum at Karnacksweg

From 1948
Start of production of brass uppers for the fittings industry
Production of aluminum towel rails and brass handles for the furniture industry
New customers for turned parts from the areas fire extinguishers, plant protection, heating, plumbing, lighting
First international customers in Holland, Sweden, Denmark, Switzerland, Austria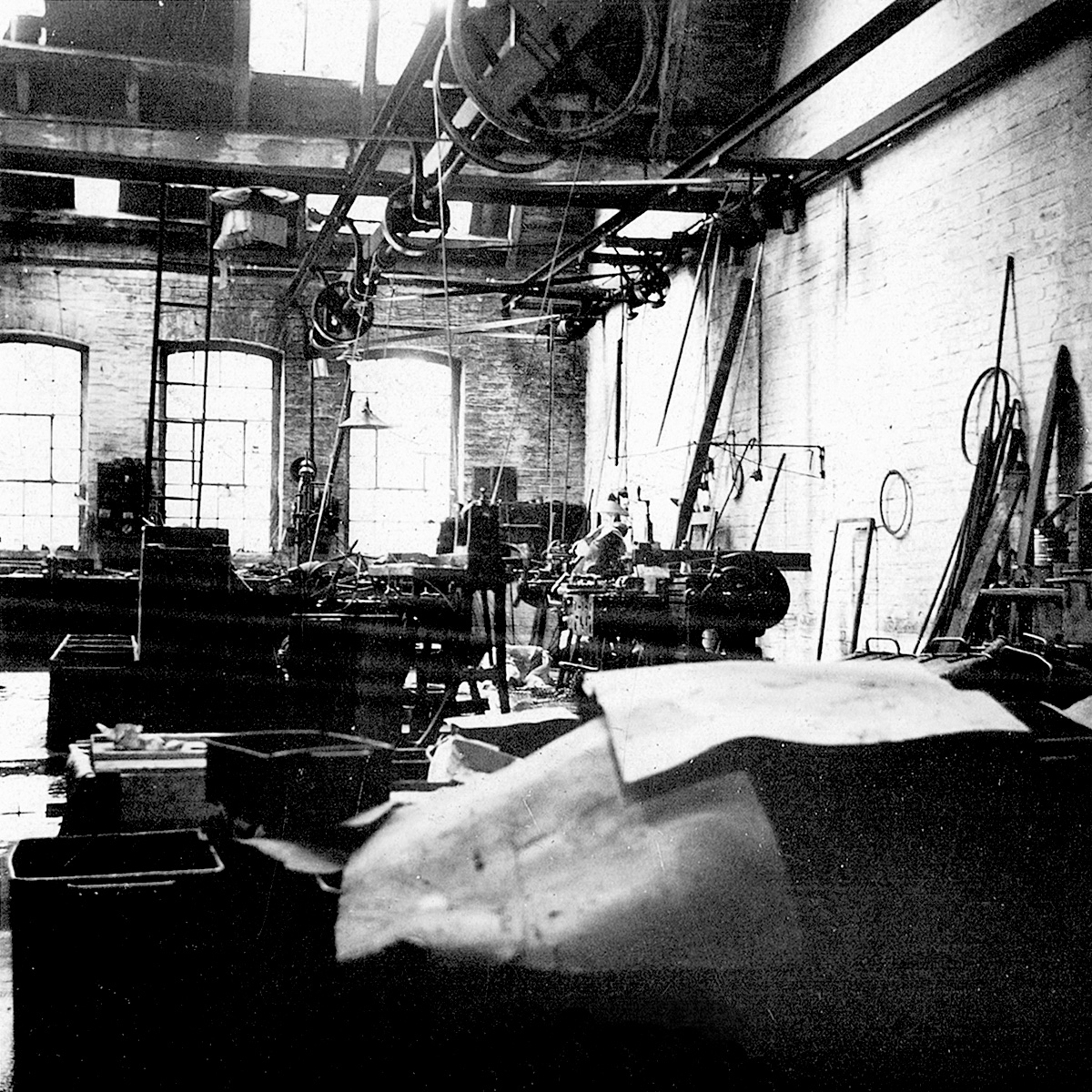 Beginning of 1946
Production starts up again: Production of mattress parts for the upholstered furniture industry on remaining wire bending machines, and of punched parts for mattresses on presses
Installation of a casting furnace: casting of spatulas, potato mashers, waffle irons, combs, door handles, toy cars
Acquisition of Index machines, re-commencement of manufacture of turned parts

1945
Manufacturing prohibition, seizure of turning machinery, grinding machinery, and material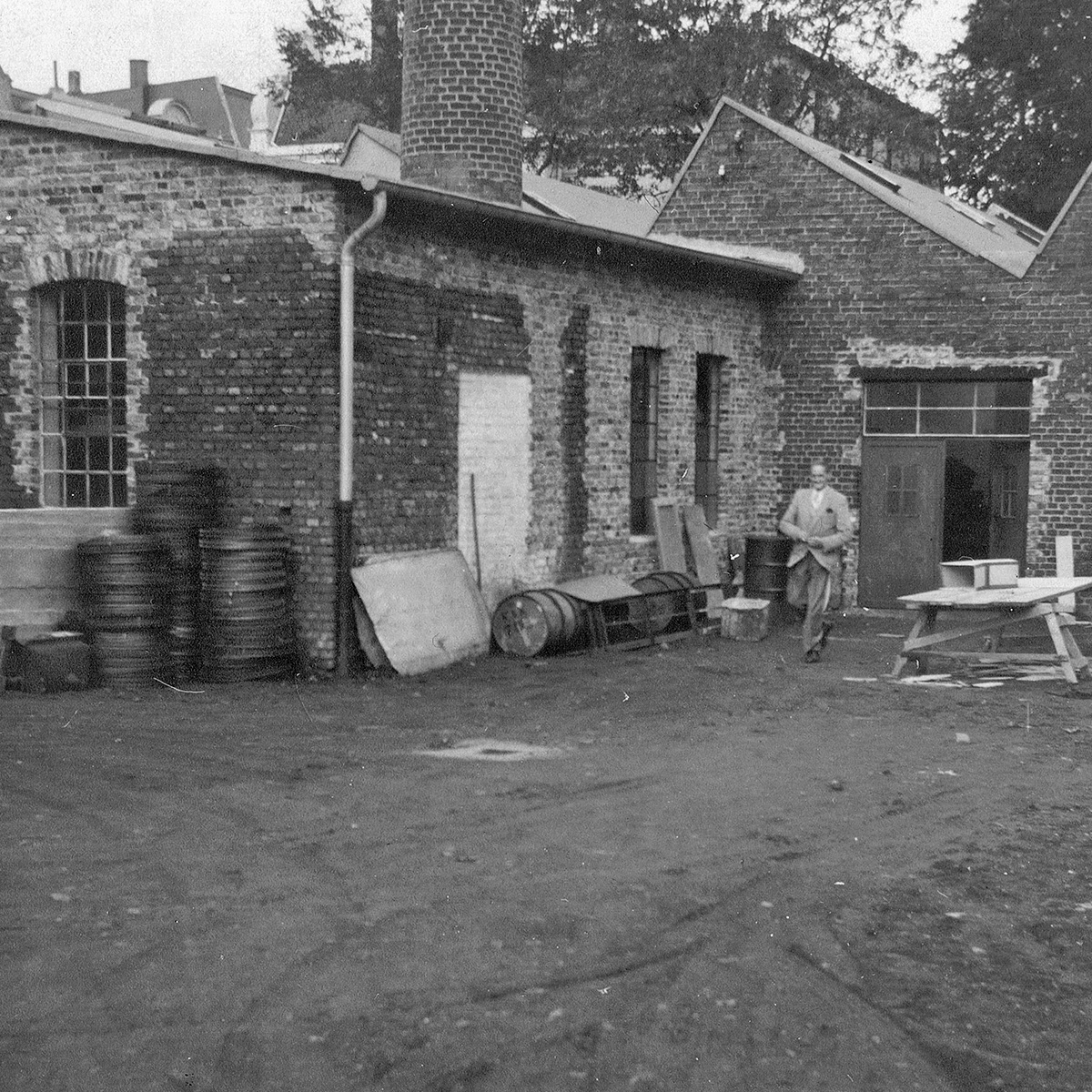 End of 1940
Leasing and relocation to new manufacturing facilities at Prinzenstrasse 9
Production is expanded to include manufacture of stamped parts for air raid shelters
Acquisition of additional turret lathes and turning machines (incl. from Index and Skoda) and production of turned parts for aircraft and ship construction

From mid - 1939
Construction of self-developed wire bending machines for manufacturing mattress fitting parts for the upholstered furniture industry
Manufacture of aluminum pressed parts (screw fittings for aircraft construction) on an Auerbach turret lathe

15.04.1939
Entry in the commercial register as "Lamberts u. Burghoff"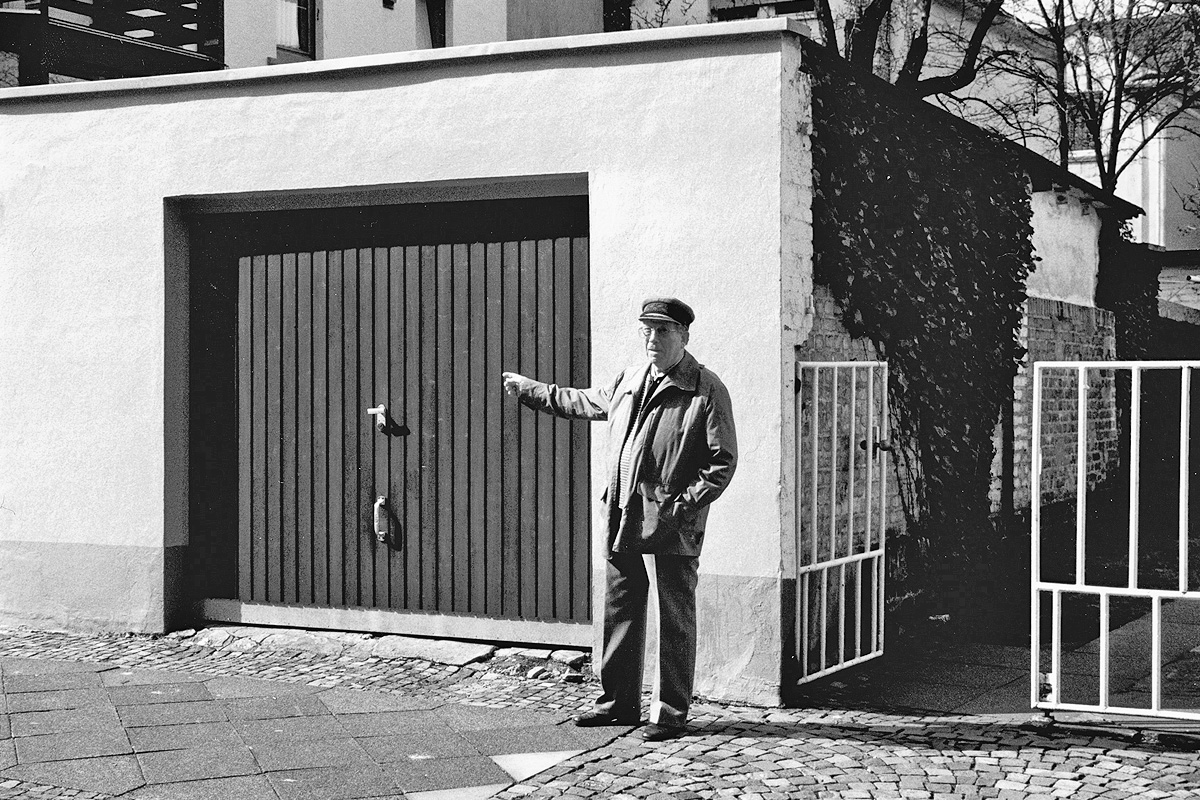 1937
Machine fitter Heinrich Lamberts and his brother-in-law, toolmaker Walter Burghoff, set up their own business
Workshop in 2 garages in Grafenstrasse
Manufacture of small tools and accessories for coffee grinders, contract work for the case lock industry in Iserlohn
Download
Established as "Lamberts & Burgfoff" in 1937 by machine fitter Heinrich Lamberts and tool maker Walter Burghoff, we have worked ever since then in keeping with the tradition of precision and quality.
Burgtec is an independent, family-owned medium-sized enterprise and is managed in the 3rd generation by Volker Burghoff, the grandson of the founder Walter Burghoff.
During its first few decades, the company focussed on producing less complex turned parts made of brass for the domestic fittings industry. Through extensive investment in buildings and machines, as well as the ongoing qualification of its employees, Burgtec has grown steadily, evolving from a simple contract manufacturer into a recognised partner to its customers in many different sectors of industry.
In 2002, the company relocated to a new industrial park in the north of Iserlohn, with its convenient transport connections at the interface between the Sauerland and Ruhr regions.
At the same time, the company was renamed into Burgtec Systemlösungen.
In the following years, our activities focussed on continued modernisation of the machine park, as well as orienting our processes to accommodate the increasing demands of our national and international customers. Today, Burgtec manufactures turned and milled parts in a variety of materials on modern processing machinery with qualified employees.